Financia Business School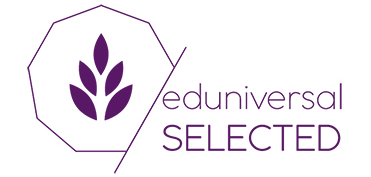 ---
France, Western Europe
CONTACT
9 rue Henri Bocquillon
75015 Paris, France
+ 33 789 59 95 58
contact@financia-bs.com
Description about Financia Business School
Financia Business School is a school entirely dedicated to the comprehension and deepening of financial techniques and their environment through specialized training, accessible from a validated Bac +2.
One of the great strengths of finance is its ability to regenerate and to continuously create and invent new concepts and professions.
We are no longer looking for pure specialists but for specializable generalists who can adapt to different contexts.
Versatility is appreciated because it adapts to the volatility of a market. That's why finance professionals wanted to decline their vision, different from classic stereotypes, by creating a real Business School of Finance.
The school offers a spectrum of specialization ranging from Bachelor (Bac +3) to various specialized MBA's (Bac +5) to acquire the expertise to lead and supervise high-level strategic financial functions of businesses of the twenty-first century.
Financia Business School favors an active and innovative pedagogy geared towards employment and integrating contemporary mutations such as demographic and geopolitical developments. The possibility of combining theory and practice, enabled by the system of alternation practiced within our institution, strengthens the willingness of Financia Business School to prepare students effectively to the professional world.
In addition, the international pedagogical dimension is emphasized by the provision of courses in French and English.
Recruiting international students is also a major component of Financia Business School, as we are strongly committed to the principle of diversity, targeting and welcoming students from other countries.
Finally, academic partnerships with foreign schools / universities have been contracted. If desired, the international mobility of our students will be encouraged to enable them to gain access to international professional opportunities.
STUDENTS
Total Number of Students: 146
Number of Local Students: 110
Number of International Students: 36
Number of Bachelor Students: 27
Number of Masters Students: 119
Number of PhD Students: -
Number of Graduates: 62
Number of Alumni: About 67

Academics
Number of Professors: 98
Number of Degree Programs: 7

| Bachelors | Masters | Executive |
| --- | --- | --- |
| 2 | 5 | - |
School Recognition:
International Accreditations: -
National Accreditations: -

President
Mr. Alfonso Lopez De Castro
partnerships
Number of Partnerships: 6
Partnerships signed though the Eduniversal Convention: 6