Glion Institute of Higher Education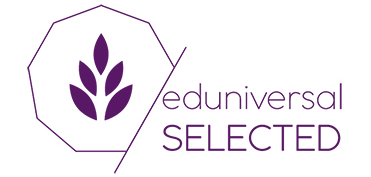 ---
Switzerland, Western Europe
CONTACT
Route de Glion 111, 1823 Glion sur Montreux
Description about Glion Institute of Higher Education
Glion – Swiss hotel past and present
Since 1962, Glion has set high standards for academic quality and hospitality excellence. From its legacy as a Swiss hotel school, Glion has evolved to become a premier higher education institution for the constantly-evolving hospitality industry. With campuses in both Switzerland and London, UK – two thriving hotspots for hospitality, business and beyond – Glion continues to deliver premium, personalized education that will ensure you graduate ready to make a significant contribution to the industry.
Glion has been frequently recognized by industry professionals for its quality, winning Best Hospitality Management School in the World at the Worldwide Hospitality Awards in 2015. The following year, Glion collected the award for Best Innovation in an Academic Program. This year, Glion ranked number one in Employer Reputation and among the top five Worldwide Hospitality Institutions (QS World University Rankings by subject, 2018). As the hospitality industry continues to change, so does Glion – our programs and specializations ensure you gain the skills, industry insight and hands-on experience you need to succeed in a vast range of areas, including luxury brand management, hotel development, travel and tourism, events and finance.
Studying at Glion is not just an enriching learning experience – it stays with you for life. As soon as you graduate, you become part of our global network of alumni. The Glion Alumni Association includes more than 14'000 alumni from over 150 countries, a group of highly-respected professionals continuing to promote Glion's reputation for excellence.
In 2017, Glion celebrated 55 years of excellence. In order to celebrate, we compiled a special commemorative booklet featuring 55 of the best Glion alumni success stories.
Glion Campus
A hotel school on top of the world
Glion is our flagship campus and practical learning center. From the classrooms and restaurants, you can gaze across the deep blue waters of Lake Geneva to see the Swiss and French Alps. It's located on the mountainside above Montreux, a town that attracts tourists year-round with a beautiful lakeside and shopping district. The school's buildings are nestled among the village of Glion, creating a small university town with breathtaking scenery.
Bulle Campus
A great place to study and enjoy the outdoors
The campus feels like a business college, set between beautiful mountains, a medieval town and a thriving city. The historic old town of Bulle has a chateau and weekly market, mixed in with modern buildings and shops, trendy bars and cafes. It's the perfect place to relax and concentrate on your studies while having easy access to everything a student might require.
London Campus
Glion London School of International Hospitality Business
Study at one of the world's best hospitality management schools
If you are serious about a career in hospitality, you want to learn and work with the best. Glion London offers the best of both worlds. Not only do you study at Glion, but you also experience the exciting city of London, a thriving metropolis for business, tourism and education.
Glion London opens up extraordinary opportunities for those who aspire to become leaders in hospitality management. Situated in Downshire House – a seventeenth-century mansion – Glion London offers a modern learning environment in a historical setting. Our campus boasts state-of-the-art learning facilities, including outstanding lecture rooms, study areas, social spaces and accommodation. Located just over half an hour away from the West End, you will get to enjoy a range of artistic, cultural and entertainment choices.
STUDENTS
Total Number of Students: 1400
Number of Local Students: 5%
Number of International Students: 98 nationalities on campus
Number of Bachelor Students: 1100
Number of Masters Students: 300
Number of PhD Students: N/A
Number of Graduates: 14000
Number of Alumni: About 14000

Academics
Number of Professors: 110
Number of Degree Programs: 7

| Bachelors | Masters | Executive |
| --- | --- | --- |
| 1 | 5 | 1 |
School Recognition:
International Accreditations: -
National Accreditations: New England Commission of Higher Education (NECHE)

President
Mrs. Georgette Davey
partnerships
Number of Partnerships: -
Partnerships signed though the Eduniversal Convention: -